Sports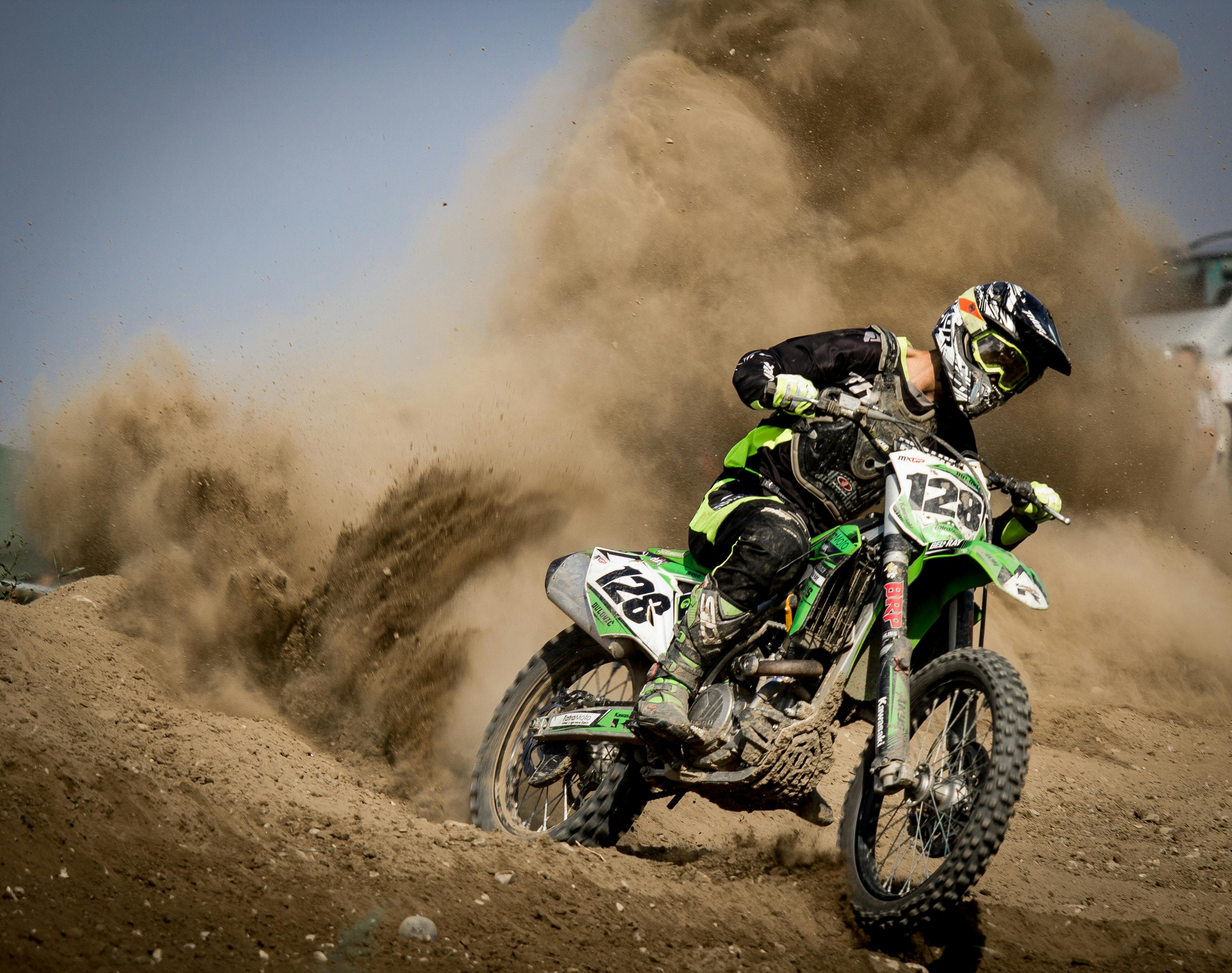 NBA Conference Finals Preview
The NBA Conference Finals are usually a good time. Two expected heavyweights and two surprises in the NBA final four should continue that trend. Even better, without the Cleveland LeBronaliers, we'll be treated to four entire teams that don't run a "stand and watch that guy" offense. Ok, maybe 3 ½ depending on how Kobe feels. We'll see…
Eastern Conference (4) Boston Celtics vs. (2) Orlando Magic
Favorite player: James Nelson. He's a Philly kid and I still haven't gotten over how amazing he was for St. Josephs in 2004. More importantly, it's been good to see him redeem himself for his disastrous performance in the NBA Finals last year. Nelson was hurt and shouldn't have played anyway, but when he did it was hard to watch. He won't be the best point guard in the series, but unlike his counterpart, Nelson can hit an open shot.
Supporting: Honestly, I haven't decided yet. Heading into the Eastern Conference playoffs, I was rooting for Dwayne Wade as long as he was around (only 5 games) and then hoping to switch my allegiance to the Magic. Game 2 of the Boston/Cleveland series, however, changed my plan. In the second half of that game, I tweeted, "About to jump on the Celtics bandwagon for this series. Cavs are whiners, Ray Allen and Rondo are nasty, and KG faces are priceless." At this point, I'm 50/50 and I could easily root for either team. It will probably come down to a team or a player doing something I don't like and pushing my support the other way. Until then, I'm rooting for Tiger Woods to show up to a game in Orlando and have Glen "Big Baby" Davis stomp on him like he did that kid in last year's conference semifinal.
What/who will be the difference: Orlando is much deeper than Boston, and Boston really can't match Dwight Howard (who can?). Although, if they can get Howard into foul trouble (an easy thing to do), that will certainly limit the advantage he provides. Plus, the Celtics will need another monster drive from Rajon Rondo and they'll need much, much more from Paul Pierce than they got in the semifinals against Cleveland. Another important note is that the Magic are yet to lose in the 2010 playoffs. I think this has more to do with their opponents, but either way, it will be interesting to see how they respond when they are really put to the test for the first time in the playoffs. playoffs. Regardless, it's Orlando's series to lose. I'm just thankful that Anderson Varejo no longer has to lose runners and Mo Williams no longer has to stay MIA in the second half.
Unable: The ESPN team of Mark Jackson, Jeff Van Gundy and Mike Breen is fantastic. You can argue that they are annoying, but I love them. As a group, they are highly entertaining, exciting, and brutally honest. *The point guard showdown will also be fun. Like I mentioned, I love Jameer Nelson, but watching Rajon Rondo is a real treat. His quickness is practically indefensible and his game IQ translates into success. Yet I still laugh when the defense gives Rondo 15-foot open shots knowing he won't take them because he's a mediocre shooter. If Rondo ever pulls off a consistent jump shot, watch out. *The battle in the center will also be close… although not in the basketball sense. Both the Magic's Dwight Howard and the Celtics' Kendrick Perkins are two of the biggest crybabies you'll find in the NBA. Fortunately, there will be a box of tissues on the court in case one of the players loses control. *And finally, the faces of Kevin Garnett. Many people hate them and think it's disgusting. Garnett is off-putting, but I love his "I'm clinically insane" faces and the intensity he brings to the game. Trash Talking, Taste, Leadership; Garnett brings it all. What's not to like?
Prediction: Magic in 6. Why? I don't know.
Western Conference (3) Phoenix Suns vs. (1) Los Angeles Lakers
Favorite player: Adam Morrison. Morrison is the most underrated player in the league. He is the purest marksman, the bravest defender and has the heart of a champion. If he had to choose a plan…just kidding. That was fun though, right? I don't really have a favorite player in this series. If I had to choose, I'd go with Nash because of his toughness. He's also a phenomenal (and underrated) shooter, a great leader and an incredible point guard. I'd probably like it better if he didn't send the Spurs home. By the way, if Nash offered to shake my hand walking off the court after a game, he would respectfully decline. How many times does he have his hands on the ball, on another player, on the ground or in his hair before elegantly licking his fingers before a free kick? There is no way for him to touch his hands. No way.
Supporting: More likely to support a sequel than Doubt than any of these teams. I despise the Lakers for three reasons. 1. Phil Jackson, I can't stand it. 2. Pau Gasol-I can't stand it. 3. Phil Jackson: I REALLY can't stand it. I guess with that said, I'll root for the Phoenix Suns. While rooting for Phoenix won't be pretty, it would be nice if Grant Hill and Nash made it to the finals. Though seeing Amare Stoudemire and Jared Dudley (who I've disliked since his Boston University days) on the trip will be hard to swallow. I'll also expend some energy rooting for Kobe. He's a top-tier player, but so was Jordan, and it's hard not to admire his will to win. If LeBron had half of Kobe's will, the Cavs would still be around.
What/who will be the difference: Andrew Bynum and Gasol will make life very difficult for the Suns. His size and power down the line should control the pace of the game and limit the Suns' quick-break opportunities. If Bynum and Gasol are effective, Phoenix will need to shoot a high percentage and limit their turnovers just to stay. While the Spurs lacked a top defender, the Lakers have Ron Artest and, if need be, Kobe. Also, Phoenix won't get as many second chances as they did in their previous series due to the size of Los Angeles, so again, it's important that they're shooting above 50%. Similar to the Eastern Finals, this series is for the Lakers to lose. To move forward, Phoenix must find a way to make Kobe take too many shots and ignore LA's obvious advantage down the line.
Unable: TNT's coverage before the game, halftime and after the game is infinitely better than ESPN because Charles, Kenny and CWebb make you feel like you're hanging out with your friends. Listening to Doug Collins during the game is also fun. It's like when your father speaks at the table: everyone stops to listen. I love Douglas Collins. I secretly wish he was my second grandfather. *To protect my TV and yours too, I have already written to the NBA requesting that they limit broadcast time due to Adam Morrison's mustache. I'm not sure what look he's going for, but "creepy pedophile boy" is the one that comes to mind. Or the Sydney Crosby look, whichever you prefer. * Channing Frye will undoubtedly shoot less than 30% from beyond the arc of this series for two reasons. 1. He shot at 54% to knock out the Spurs. AND 2. I chose him for our playoff competition. * Last but not least, good old Jack Nicholson. I don't understand why the referees complain about him. There must be an agreement with the league or something. If he was any other fan, he would have been kicked out a million times already. I'm a devout Sixers fan in love with the Spurs, but I'll blindly follow any coach who puts up an inning play right in front of Jack where the ball goes in and then is immediately returned to the inside player, only the inside player inside he crouches. and the ball goes right into Jack's face. That's not too much to ask, is it?
Prediction: Lakers at 7. While the Suns have an aura about them, I don't think it's enough, so picking LA at 7 makes me sound like I know what I'm talking about.
Lebron James
As we all know, LeBron once again made an Alexander Ovechkin-style early exit from the postseason. Most of the writers I've read have covered all the major points of LeBron's latest flop. I also agree with almost all of them, especially the ones that detail LeBron's nonchalant behavior as his season and his tenure in Cleveland fell apart. Since I have no original thoughts on the matter, I thought I'd gloat and share this little article I wrote back in March for a gentleman who wanted my opinion on LeBron James' chances of winning a title in 2010. I missed the Celtics part, but I think he was right about the Cavaliers…
Although we continue to ignore the truth, the seventh year of the LeBron James experience will end similarly to its predecessors. It's hard to argue otherwise as well. Yes, LeBron James is the most gifted player in the NBA. Unfortunately, he is also the only main player on their roster. We've seen this script before: an incredibly talented superstar surrounded by average collaborators. While it might be an enjoyable regular season, the ending is anticlimactic, predictable, and downright boring.
Although a repeat finish is imminent, the mainstream media will no doubt spend the next few weeks convincing you and me that James and the Cleveland Cavaliers have enough to claim the title. don't listen As good as he is, James doesn't have the firepower to outmatch the depth of his competition. Shaquille O'Neal hasn't been relevant in four years. Antawn Jamison came to town a year too late. Even Mo Williams and Delonte West are struggling. Just to get out of the East, the Cavs will need to get past the Orlando Magic and maybe even the Boston Celtics.
James can handle the decrepit Celtics, but Orlando's depth could derail Cleveland's championship train. Plus, even advancing beyond the conference finals would pit James against one of the Western Conference's biggest hitters. Mate. There are too many obstacles to overcome. LeBron's teammates won't be up to the challenge.
Great players lead teams to championships, but they rarely lead them completely. Kobe Bryant had Pau Gasol. Paul Pierce had Kevin Garnett and Ray Allen. Even the great Michael Jordan had Scottie Pippen. LeBron is alone. That's not going to change, at least not in time for the 2010 playoffs."